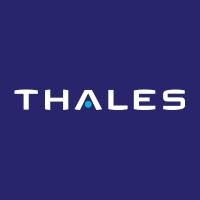 Thales Company Basic Information, and Sales Area
Item

Description

Company Name
Thales
Website
www.thalesgroup.com
Established Date
2000
Headquartered
France
Market Position/ History
Thales Group was founded in 2000 and its headquarters located at La Défense, France.
The company has 81,000 employees located in 68 countries across the globe and has generated sales of €17 billion in 2020.
Sales Area
Worldwide
Contact Information
Tour Carpe Diem 31 Place des Corolles, CS 2000 Paris La Defense, 92098 France
Tel: 33-1-57-77-80-00
Business Segment/ Overview:
Thales Group is a France based provider of technology solutions for customers for the market such as aerospace, space, defense and security, and ground transportation. It operates in four segments that include aerospace, transport, defense and security, and digital identity and security. Thales Group mainly offers on-board electronic equipment, civil and military aircraft simulators, on-board connectivity, and in-flight entertainment, navigation, on-board equipment and functions for aircraft piloting, and control, satellites, equipment, payloads, systems and services for the space sector, rail signaling, control and monitoring of urban transport networks and main lines, and ticketing solutions. Moreover, their MILTRAK Alert and Tracking System (MATS) offers full, real time situational awareness with a high refresh rate to improve command along with control functionality and increase user personal security
Anti-Drone System Product Types Specification
Product
Product Description
Counter Unmanned Aircraft Systems: EagleShield

The Thales C-UAS EagleShield suite is an integrated nano, micro, mini and small drone countermeasures solution to protect and secure civil and military sites - such as stadiums, airports, critical infrastructures (e.g., oil & gas), large cities, high visibility events (e.g.: Bastille Day, G7, Olympic Games, World Cup) and military airbases.
It provides a modular and graduated, context-sensitive response to the threat of unmanned systems flying in the airspace.
It provides the adequate and graduated answer to dangerous and malicious drone threats. It is an open and integrated system providing an enhanced and unified drone situational awareness based on a multi-sensor and effector ecosystem allowing the detection, identification, classification and neutralization of unfriendly drones. It is compliant with severe operational and regulatory constraints both in military/civilian environments, as well as with national and international laws and regulations.
Recent Developments:
Year

Latest News

March 2022
Thales demonstrated its Anti-Drone System, Horus Shield, to different defense organizations.
Thales has demonstrated of the operation of the anti-drone system (C-UAS or Counter Unmanned Aerial System), from Thales, Horus Shield (part of Eagle Shield Thales' solution), took place at the airfield of the Segovia town of Marugán. This demonstration is part of the tests approved by the Spanish Army as part of the Fuerza 2035/BRIEX 2035 initiative, which aims to adapt the Spanish Army to the operational environment foreseen for that year.
Author's Detail:

Sneha Mali / LinkedIn
I am a research analyst working in various domains including the Consumer Goods domain, and my primary responsibility is to conduct thorough research on various subjects and provide valuable insights to support client requirements. I have knowledge of research methodologies, and data mining which enables me to analyze large data sets, draw meaningful conclusions, and communicate them effectively. I stay up-to-date with the latest research trends, methodologies, and technologies to ensure that my research is accurate, relevant, and impactful.