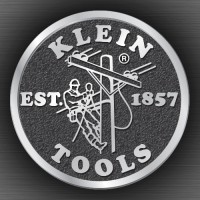 Klein Tools, Inc Company Profile
Klein Tools, Inc. Company Basic Information, and Sales Area
Item

Description

Company Name
Klein Tools, Inc.
Website
www.kleintools.com
Established Date
1857
Headquartered
United States
Market Position/ History
Klein Tools, Inc. is a manufacturer of hand tools. it was established in 1857 and is headquartered in United States. In 1968, the company has acquired R. H. Burhke Company and in 1972, Mexican subsidiary was established. Further, the company had made several strategic acquisitions which includes Vaco Products Company, Civitella & Cia Ltd, General Machine Products (GMP) and others. The company has worldwide presence.
Sales Area
Worldwide
Contact Information
450 Bond Street Lincolnshire, Il 60069, US
Tel: 1-800-553-4676
Business Segment/ Overview:
Klein Tools, Inc. is a US based manufacturer of hand tools. The products of the company are categorized into battery-operated tools, black & tackle, headlamps & flashlights, jobsite accessories, connecting devices, construction, drilling & homemaking, mining & heavy industry tools, personal protection & safety, steel construction tools, tool bags, tool kits, lineman buckets & accessories and others.
Voltage Testers Product Types Specification
Product

Product Description

Non-Contact Voltage Tester Pen, 50 to 1000V AC
It provides non-contact detection of voltage in cables, cords, circuit breakers, lighting fixtures, switches, non-tamper-resistant outlets and wires.
Features
• 50 to 1000 VAC power operating range allows broad application
• Auto power-off feature conserves and extends battery life
• CAT IV 1000V safety rating
• 6.6-Foot (2 m) drop protection
• Volt Pen with high intensity, bright green LED indicates the tester is powered on
Specifications:
• Application: Non-Contact Detection and Testing of AC Voltage; Not Recommended for Tamper-Resistant Outlets
• Material: Polymer Body and Electronic Components
• Drop Protection: 9.8' (3 m)
• Frequency: 50 - 500 Hz
• Voltage: 50 - 1000V AC
• Overall Length: 5.5'' (14 cm)
• Overall, Height: 0.72'' (1.8 cm)
• Overall Width: 1'' (2.5 cm)
• Weight: 0.8 oz (23 g)
AC/DC Voltage/Continuity Tester
Specifications
• Type: Digital Voltage and Continuity Tester
• Application: Measure Voltage and Continuity and Ensure GFCI Devices are Functioning Properly
• Special Features: Built-in Test Lead Holder and Integrated Flashlight
• Material: Thermoplastic; Electronics
• Batteries: 3 x AAA
• Drop Protection: 9.8' (3 m)
• Display: Digital LCD
• Control Type: Digital
• Voltage: 2 to 600V AC/DC
• Frequency: 45 to 400 Hz
Electronic AC/DC Voltage Tester, 12 to 600V
Specifications
• Type: Solid-State, Low Impedance, Electronic Voltage Tester
• Application: Test AC/DC Voltage From 12-600V
• Special Features: No Batteries Required
• Drop Protection: 9.8' (3 m)
• Display: LED
• Voltage: 12 to 600 V AC/DC
• Frequency: 45Hz to 66Hz
• Overall Length: 5.67'' (144.1 mm)
• Overall, Height: 1.44'' (36.5 mm)
• Overall Width: 2.84'' (72.2 mm)
• Weight: 3.20 oz (92.00 g)
Recent Developments:
Year
Latest News
September 2020

Klein Tools' launched New Non-Contact Voltage Testers Easily Switch Between Dual Ranges

Klein Tools, introduced two new non-contact voltage testers, both with dual range and a simple, intuitive user interface to make it easy to change between voltage detection ranges
Author's Detail:

Nisha Deore / LinkedIn
I am a well-organized, conscientious, and professional Research Analyst with two plus years of experience. In my current role, I conduct in-depth secondary research, data mining, competitive analysis, DRO's, PR, and Collateral writing. Whilst I enjoy working as part of a team, researching information, analyzing data, and producing results that help my organization to achieve its commercial and financial objectives.