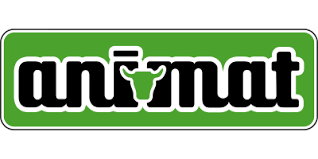 Animat Inc Company Profile
Animat Inc. Company Basic Information, and Sales Area
Item

Description

Company Name
Animat Inc.
Website
www.animat.ca
Established Date
1983
Headquartered
Quebec, Canada
Market Position/ History
Animat is manufacturer of rubber flooring and mats used across dairy farm, beef and equine industries.
Sales Area
Worldwide
Contact Information
395, rue Rodolphe-Racine
Sherbrooke, QC, Canada, J1R 0S7
Tel:819 821-2091
Business Segment/ Overview:
Animat is Canada-based Company that has specialized in development and recycling of rubber flooring, mats used for animal, dairy, beef and horse industries. The products offered by the company include interlock, maxgrip, chute mat, transition, animattress I, II, horse mat, and others. The products used in several applications such as dairy, beef, equine, commercial industries.
Agricultural Stall Mats Product Types Specification
Product

Product Description

Product Horse MatDescription
Animat horse mat's a complete system for providing comfort and security for your horses. Animat uses advanced manufacturing technology in development of horse mat, which is made for horse as they get clean, soft, dust-free, secure surface. Animat offers exclusive interlocking stall kits that provide increased comfort and security for your horses. Since they are made from 100% recycled rubber and are non-porous, rubber mats are easy to clean and disinfect. The horse mat offers superb traction and shock absorption, which helps eliminate stress on legs and joints.
Advantages:
• Easy on legs
• Provides traction
• Durable
• Low maintenance
• Easy to clean
• Available in kits
Chute mat is used in cattle working area to prevent injuries or cattle falls. The chute mat is a 4'x 6' rubber mat with the surface covered with round studs of alternating heights. This surface instantly grips the hoof resulting in extreme traction even after many cattle have passed over the mat. The rubber studs will not injure the hoof as concrete and steel can. Most find that the mats do move very much, but fasteners can but used if needed. Chute mats are excellent in front of the chute; however, they can be placed in other areas of concern to reduce or eliminate injuries due to falls.
Features:
• Very durable
• Metal-free construction
• Quick and easy installation
• 4′ wide by 6′ long- 1.125 inches thick
• 125 pounds approximate weight
Chute mat
Max grip is rubber mat used for effective cattle feeding program. Max grip rubber mat is designed to accomplish these goals and yet maintain the level of comfort that Animat provides for the maximum performance of cattle on difficult floors. The diamond-shaped surface has been tested and is sure to improve your animals' confidence.
Uses:
• Confinement barns
• Walking alley
• Slatted floors
• Incline floors
Author's Detail:

Sonali Shinde / LinkedIn
Working as a research analyst in the Chemical & Materials domain. I gained experience in formulating strategic insights, trend analysis, market estimations, competitive landscapes, M&A analysis, DRO, report writing, secondary research, and quantitative research. I also have experience in using a range of statistical and analytical tools to analyze data.