Why is the Demand for Silicon Nitride Increasing in the Market?: Cognitive Market Research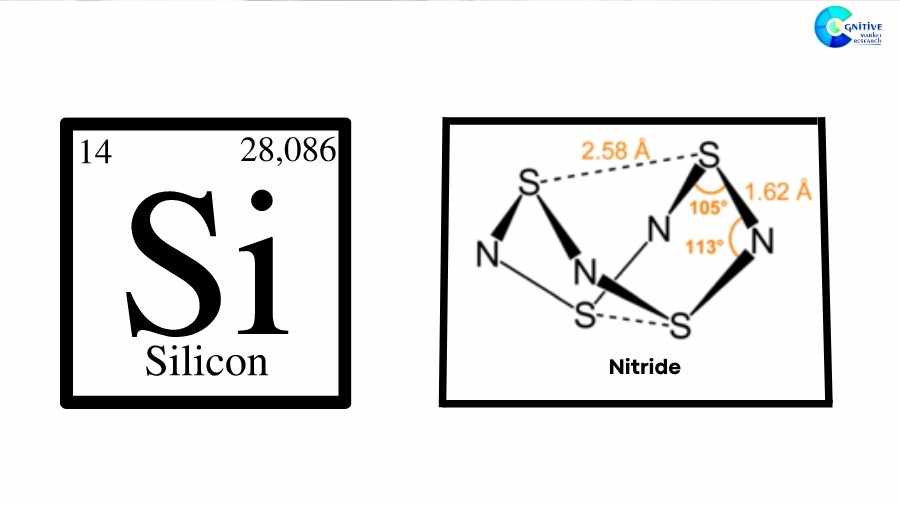 In order to achieve improved mechanical, thermal, and chemical properties, the development in the production of the advanced materials started in the late 1950s. One innovation in the creation of cutting-edge materials with distinctive thermal and mechanical characteristics is silicon. It is a silicon and nitrogen-based non-metallic inorganic substance. Processed material powders are combined to create a mixture, from which the intended shapes are produced and completed in high-temperature and pressure furnaces, to create silicon nitride.
It provides an extensive variety of industrial solutions and is the ideal match for biomaterials because of its outstanding characteristics. A dependable and durable material, silicon nitride is immune to most chemical reactions and avoids rust and damage. As a result, it is utilized in a wide range of industrial uses, including high-end bearings for gas and diesel engines, wind turbines, automobile racing gear, bicycles, rollerblades, skateboards, computer disk drives, and a variety of other products. Given that silicon nitride addresses a variety of industrial difficulties, several business leaders believe that it will drive material developments in the future.
A substance with a high melting point, strong fracture strength, and good thermal shock resistance is defined as silicon nitride (Si3N4). As one of the few monolithic ceramic materials, it is believed that it can endure extreme thermal shocks and changes in temperature brought on by hydrogen and oxygen rocket engines. Despite being sixty percent lighter than steel, silicon nitride (Si3N4) is sufficiently durable to endure a few of the most demanding applications across numerous sectors.
As a replacement to stainless steel, super alloys, tungsten carbides, and the initial ceramics like Al2O3 and ZrO2, the usage of this high-strength and lightweight substance is becoming common. Compared to other ceramic materials, it provides superior structural reliability, high fracture hardness, exceptional thermal shock resistance, and tolerance with nonferrous metal melt. Commercial ceramics made of silicon nitride (Si3N4) work better than other materials in certain applications. These qualities usually result in increasing market opportunities for the material as they are widely used in jet engine burners, heavy-duty diesel engines, and deep oil wells that are countless feet underground.
Increasing Demand for Silicon Nitride
Due to its unique mix of chemical and thermodynamic properties, silicon nitride is utilized in a few of the toughest workplaces. For demanding applications like boiler water reactor pumps, corrosive borated water service, pressurized water reactor pumps, and inside rotating bearings, hot-pressed silicon nitride provides outstanding high-temperature results. Additionally, the complete petrochemical industry along with the Oil & Gas (O&G) industry uses silicon nitride-based pump elements.
Si3N4 is suitable to be utilized on pump surfaces, including impellers, shafts, and seals, as they often come into touch with corrosive liquids and abrasive slurries due to their chemical durability.
The most demanding fields of industry, including chemical processing, hydrocarbon extraction, oil and gas transit, and supply utilize Si3N4 in high-performance pump components. This is a technical ceramic with extraordinary thermomechanical characteristics and has a potent anti-corrosive capability when in comparison with the majority of engineering alloys. For liquids with complex formulations, it guarantees a prolonged service lifespan at higher temperatures and faster operating rates. These elements are anticipated to fuel an increase in market opportunities.
Conclusion
The best ceramic material utilized across a broad range of industries is silicon nitride because of its exceptional qualities, including durability against corrosion, abrasion, heat, and chemical reaction inertness. Additionally, the current upsurge in e-mobility, which calls for dependable, cost-effective, and efficient power equipment, predicts a rise in the growth opportunities of the silicon nitride market worldwide.
Author's Detail:
Raziya Kotadiya / LinkedIn
Research Analyst at Cognitive Market Research
With a demonstrated history of working in the market research covering qualitative and quantitative research. Skilled in Strategic Forecasting, Market Research, Competitive Intelligence, Business Development, Trend and Opportunity Analysis and Data Visualization.