The Exceptional Processing Power of Quantum Computing is Increasing the Market Opportunities: Cognitive Market Research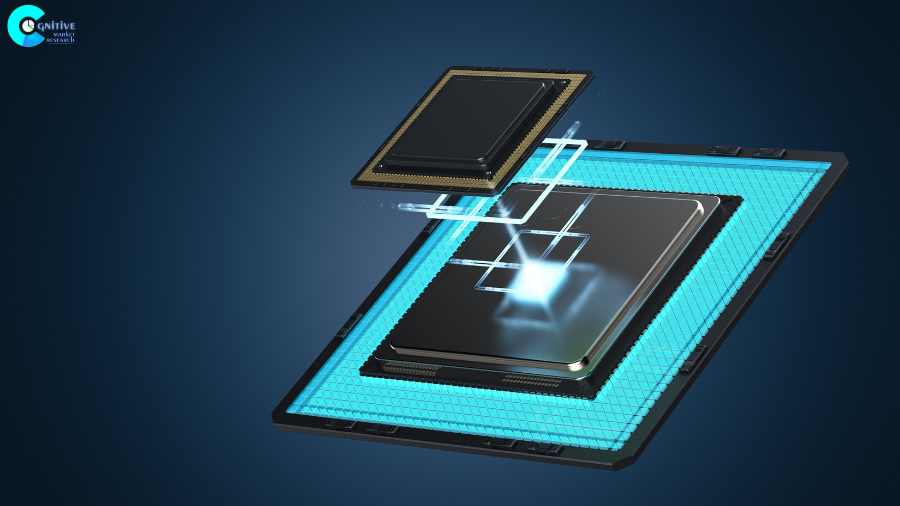 In the last few years, computer technology has advanced considerably. People have made several advancements as a result of computers' rapid growth in size and capability. But, people must find novel approaches because we are quickly getting closer to the physical limits of the capacity of computer components. The solution may lie in quantum computing.
In order to address challenges that are excessively complicated for conventional computers or even supercomputers, a quantum computer uses several of the special characteristics of quantum physics. The goal of quantum computing is to create technology that benefits from the properties of matter and energy at the molecular scale.
The rules of physics that govern particular atoms, electrons, and fundamental particles are referred to as "quantum" laws. The principles of physics have distinct characteristics from the ones people encounter during their daily activities at this microscopic scale.
The goal of quantum computing is to influence and direct these various physical principles to carry out operations and calculations that present-day digital computers are unable to carry out.
Why are the Market Opportunities for Quantum Computing Increasing?
A quantum computer has a significantly greater computational capacity compared to a conventional computer. In actuality, it is quicker by more than an order of magnitude. These quantum computers are more efficient than digital computers currently available, increasing the growth opportunities of the market. Here are some of the advantages of quantum computing that are immensely increasing its opportunities.
Storing and Recovering Data
Huge quantities of data can be stored, retrieved, and processed by a quantum computer in very less time compared to digital processors. It is feasible as a quantum computer works with qubits rather than bits. The ability to store data in a quantum computer has another benefit.
The advantage of these computers is that data cannot be changed or compromised by anyone. It is due to the fact that a quantum computer interrelates both states using the superposition phenomenon, making it challenging for a third party without authorization to know precisely how the states are connected.
Additionally, it processes vast and intricate quantities of data. As a result, a quantum computer can simulate numerous amount of molecules and atoms before it is actually required.
Google Search
Google Search is also used by quantum computers to conduct information searches. Complicated computations can be completed by quantum computers much more quickly than by any other traditional computer. It is due to the fact that it carries out these computations using the properties of quantum superposition. A single instance is Google's request to NASA to create a quantum computer.
Utilized in Radar Making
Making radar involves the use of quantum processors. The radar devices that are presently implemented on every modern-day airplane will be monitored and controlled by numerous quantum computers. Quantum computing also has the potential to create radar weapons. Radar weapons accuracy can be improved with the support of this technology.
Use in Healthcare
Quantum computing can expedite the production of vaccines and medications, assist physicians in identifying a patient's condition more quickly, and personalize therapy. The coronavirus vaccine demonstrated that existing techniques can only expedite the development of novel medicines to a certain extent. Making molecules to study how they interact with other molecules is one of the factors contributing to the lengthy process.
However, if researchers have access to quantum computers, they can analyze the molecules. On these highly accurate quantum computers, medical experts can eventually perform simulations of every single molecule.
Conclusion:
Companies worldwide will be greatly impacted by quantum computers, which will transform technology into forms that people haven't fully understood. It's critical that businesses examine their options for embracing this innovative technology and ensuring that their employee is prepared for what lies ahead.
The advantage of quantum computing is the fact it can address issues that traditional computers would require an infinite amount of time to resolve. Therefore, it can analyze problems quickly, leading to more rapid, and precise outcomes, increasing the growth opportunities of the market.
Quantum engineering, cryptography, ML, AI, simulations, and optimizations are only some of the many possible applications for this technology. Quantum computing can accelerate drug discovery and support medical studies by boosting chemical responses or protein folding simulations.
Author's Detail:
Raziya Kotadiya / LinkedIn
Research Analyst at Cognitive Market Research
With a demonstrated history of working in the market research covering qualitative and quantitative research. Skilled in Strategic Forecasting, Market Research, Competitive Intelligence, Business Development, Trend and Opportunity Analysis and Data Visualization.