Why is the Demand for Dental CAD CAM Systems And Materials Increasing Rapidly: Cognitive Market Research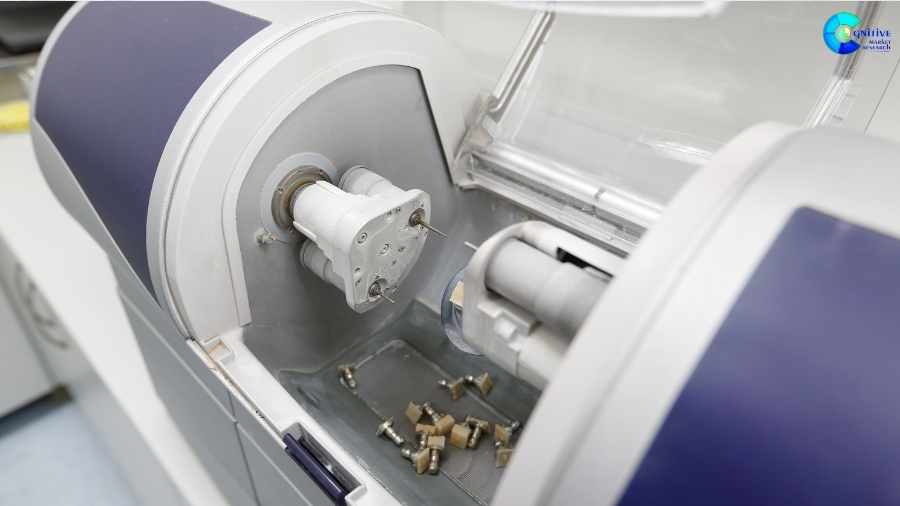 Technology innovation is revolutionizing dentistry and elevating the field to the greatest level. Each dentist must modernize their business by implementing modern digital dentistry as technological advances are changing the dental sector. You must raise the standard of your care to keep up with current trends, and the first step in doing this is to equip your dentistry lab with cutting-edge tools and machinery.
Dental professionals are using computer-aided design/computer-aided manufacturing (CAD/CAM) to give clients exceptional dental services. The implementation of this technology into digital dentistry streamlined processes and the production of dental implants. This kind of technology has been utilized for a long time in a variety of engineering and manufacturing industries.
High-quality dental restorations are designed and produced using CAD/CAM, cutting-edge technology in the dentistry sector. The technology has been used for several years and is extremely popular in dentistry labs. It not only provides precision-based instruments but also greatly simplifies dental restorations.
Dentists can easily produce milled ceramic veneers, bridges, crowns, and implant support frameworks with the assistance of 3D image printing technology and non-metallic materials. With the aid of digital dentistry, they can precisely create and process premium prosthetics. Such advancement was possible in dentistry because of CAD/CAM technology, which is increasing its market opportunities.
The growth opportunities for the dental CAD/CAM materials and systems market are increasing due to many factors, but most importantly due to a surge in cases of tooth loss, a sudden boom in the number of edentulous people, and the benefits of CAD/CAM restoration system compared to a dental lab. Other reasons like technological developments in dental CAD/CAM systems, the expansion of dental service facilities, and the increasing popularity of innovative dental solutions are also increasing the market growth of CAD/CAM materials and systems.
Here are some of the driving factors that are increasing the market opportunities for dental CAD/CAM materials and systems
The rising demand for cosmetic dentistry is largely being driven by increases in disposable money and beauty standards. This is boosting the market opportunities for CAD/CAM systems worldwide. For example, as per a study conducted by West Hollywood Holistic Dental Care, fifteen million people in the United States will have bridge or crown insertion procedures in 2020.
Therefore, the demand for accurate intraoral scanners to reduce scanning times is increasing due to the remarkable growth of the patient pool choosing a variety of aesthetic dental procedures. Due to this, maximum medical experts prefer innovative CAD/CAM scanners and related equipment. All of these variables, combined with the launch of modern intraoral scanners by key market players, are boosting the adoption of these tools and improving market development.
The user-friendly software of CAD/CAM systems allows for streamlining the work of digital veneering while automating the production procedure and regulating the quality of dental restoration. Along with these factors, the rising number of elderly people, frequent cases of cavities, and concerns about oral health are also boosting the market opportunities for CAD/CAM systems.
The market possibilities are expanding as major companies spend more money on the R&D of advanced software with enhanced capabilities for CAD/CAM systems.
Chair-Side CAD/CAM Systems are Becoming Popular
Chairside CAD/CAM systems have become popular in the market for a while now because of the preciseness and efficiency of restoration design utilizing these systems. Dental chairs with CAD/CAM tools could help dentists see more patients, enhance their profit margin, and save time. These devices give dentists complete control over the procedure, from taking a digital impression of the teeth to designing and making dental restorations.
These systems provide special benefits like enhanced quality, quicker treatment times, and increased patient comfort. They help practitioners offer digital services more quickly, giving them an advantage over their competitors. As a result, a lot of dentists are implementing chair-side CAD/CAM systems, which is fueling the expansion of the dental CAD/CAM market.
Conclusion
In the field of dentistry, CAD/CAM technology is rapidly gaining popularity because it enables dentists to enhance the quality of their work and provide patients with happier experiences. Innovative cosmetic dentistry treatments like onlays, inlays, crowns, dentures, veneers, and dental implants can be performed using this modern method.
Author's Detail:
Aparna Dutta / LinkedIn
Experience in Blog creation, Article Submission and Blog posting. I specialize in writing engaging blog posts for Market research and business insights. A person who believes in the principle of time and works towards perfection.