What are Chatbots Why is its Popularity Increasing?: Cognitive Market Research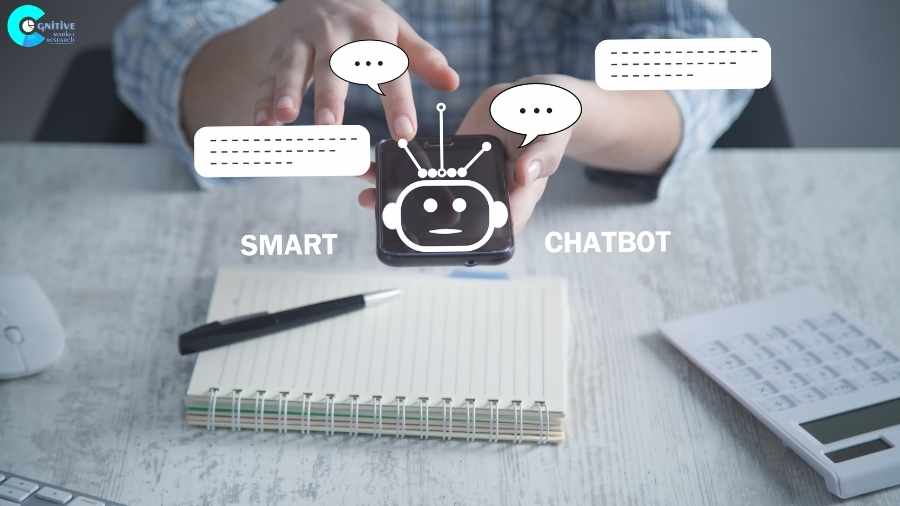 Chatbots are capable of making it simple for users to track down the data they require by replying to their inquiries and requests with the help of messages, audio, or both without any human assistance. Nowadays, chatbot technology can be found almost anywhere, from residential smart speakers to business messaging platforms. Modern AI chatbots are frequently termed "virtual agents" or "virtual assistants."
Understanding Chatbots
Since technologies are constantly evolving, more companies are switching from using conventional platforms to online business. Organizations are bringing easy access to their customers through technology by integrating AI methods on their digital platforms. Chatbots are one such AI method whose applications and usage are expanding.
A chatbot can be defined as an automated program that communicates with consumers as naturally as a person would, and its use is usually free. Consumers can contact chatbots whenever they want as they are not restricted by time or place. Due to this, numerous companies that do not have the workforce or capital to maintain workers working all hours are attracted to this technology.
Market Drivers that are Increasing the Opportunities of Chatbots
The increasing demand for OTT platforms like Facebook Messenger and WhatsApp is expected because messaging apps have higher user engagement compared to social networking sites. There will be significant demand for chatbots that interact with these messaging platforms in the future.
Application-to-person automated messages are anticipated to increase considerably as they make it possible to automate tasks like scheduling hospital appointments, checking flight status, placing orders on eCommerce sites, and finding the ideal deals just with the help of a message. Consumers are going to become more accustomed to automated customer support than to the email or IVR services offered by the majority of businesses because it offers quick solutions. Innovative technologies like ML and AI will increase market opportunities for chatbots.
Rising awareness and benefits of chatbots
The market is growing as people have become more appreciative of chatbots and their advantages, like 24/7 accessibility to services, greater reaction ability, higher return on investment (ROI) for customer support, and improved procedures for recurring queries. Additionally, the use of chatbots has significant advantages for the BFSI industry, like a rise in net promoter score (NPS), a boost to customer comfort in terms of product offerings, and a reduction in response times. These advantages have fueled the development of the BFSI chatbot market.
The use of chatbots has grown in industries like banking, financial services, and insurance mainly to speed up the development of long-lasting relationships with their clients, deliver prompt services, and uphold brand loyalty in the marketplace. In the modern era, CRM plays a significant role in the development and success of banks as they look for competitive benefits. Additionally, chatbots aid in interacting with consumers and concentrate on recognizing consumer demands and specific market needs. Since chatbots have the potential to streamline the complete user experience and enhance CRM in the banking, financial services, and insurance fields, this has resulted in a substantial rise in their adoption.
Technological development
The market opportunities will immensely increase from the introduction of advanced technological capabilities into chatbot software, like natural language processors (NLP), interference engines, cloud-based distribution, application programming interfaces (API), and multichannel. The market for chatbots that use audio speech and AI is also anticipated to rise in the upcoming years. As a result, this is anticipated to become a key factor that could help the BFSI chatbot market.
Author's Detail:
Aparna Dutta / LinkedIn
Experience in Blog creation, Article Submission and Blog posting. I specialize in writing engaging blog posts for Market research and business insights. A person who believes in the principle of time and works towards perfection.