How Market Research will Help you to Better Understand the AAS Market?: Cognitive Market Research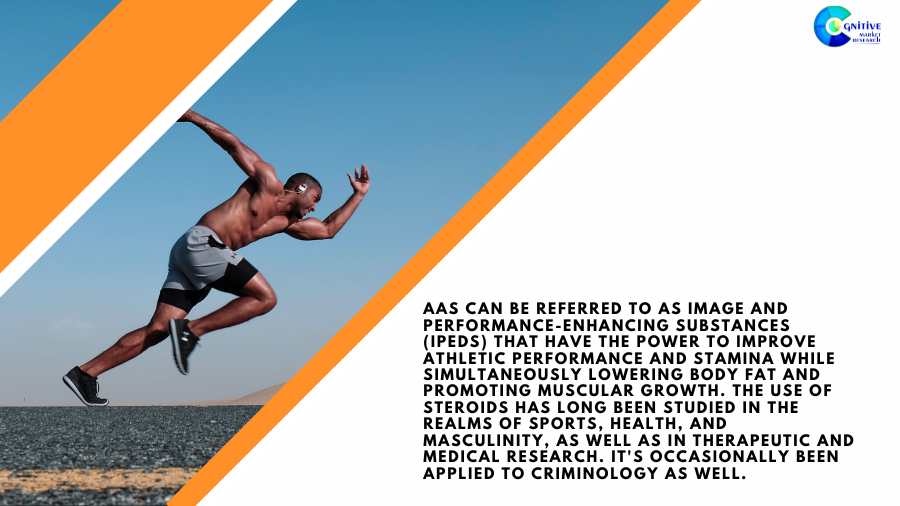 What can be defined as image and performance-enhancing drugs?
AAS can be defined as image and performance-enhancing drugs (IPEDs) that has the ability to enhance stamina and athletic performance while also reducing excess fat and stimulating muscle building. Steroid usage has always been explored in therapeutic and medical research, along with the fields of sports, health, and masculinity. In some cases, it has also been used in criminology.
What are Androgens and Anabolic Steroids?
Androgens and anabolic steroids are comprised of the male sex hormones testosterone and dihydrotestosterone, along with additional agents that act as these sex hormones. These hormones promote the formation of male sexual features (like deepening of voice and growth of beard) in addition to the growth of the male sexual organs.
Anabolic steroids promote growth in a wide range of tissues including muscle and bone tissue. Anabolic also increases the development of red blood cells.
Androgens and anabolic steroids serve as hormone replacement treatments to cure teenage males who suffer from delayed puberty, men with hypogonadism and impotence, and women with breast cancer. These are further employed to cure issues like anemia, osteoporosis, loss of weight, and other hormonally imbalanced disorders.
Market Research and AAS Market
Market research can be defined as an organized system of gathering information about your target customers and market. Researchers may help you understand buyer behavior, the latest trends, opportunities, and the most effective strategies while releasing new services and companies.
Several AAS companies are now seeking the assistance of market research organizations to better understand the present industry. Market research assists their clients in understanding why the market's demand is expanding among people, the industry's potential, and why the market might underperform in some regions.
When you understand the market trends, your customer base, competitors, opportunities, and many similar factors it becomes easy for your company to venture into the market. To make you understand these crucial factors market research uses different types of methods like primary research and secondary research while analyzing the market.
To assist you in better comprehending the AAS market, we will explore the drivers, opportunities, and obstacles according to market researchers that you may face while investing or expanding your business.
Why is the Demand for the AAS Market Increasing?
Male hypogonadism is becoming more common, which will drive the growth of the market. Hypogonadism in males happens due to an insufficient amount of testosterone, which has a severely detrimental effect on the quality of their lifestyle and the operation of several organs. Men are reported to be impotent if they cannot stay erect. The biggest sources of impotence in men involves fatigue, sleep deprivation, anxiousness, and high level of alcohol consumption.
Breast cancer refers to the uncontrolled proliferation of cells in a woman's breast. These cells combine to form a tumor, which can be touched or observed through an X-ray. As these cells contaminate neighboring tissues, malignant cancer develops. The rise of breast cancer among women will also increase the growth of the AAS market.
Rising healthcare infrastructure investment:
Another important element impacting the growth rate of the AAS market is increasing healthcare expenses, which aids in infrastructural developments. Furthermore, numerous government entities are interested in enhancing healthcare systems by boosting financing, which would have an impact on market trends.
Additionally, as the aging population grows and the range of government activities to raise awareness increases, the market for androgens and anabolic steroids will expand. Coupled with this, people's unhealthy lifestyles and rising levels of disposable income would boost the market's annual growth. The rising number of incidences of breast cancer worldwide, along with the widespread use of anabolic steroid medications, are expected to drive market growth.
What are the Opportunities of the AAS Market?
An upsurge in the amount of R&D activity
The market's expansion is being propelled by a rise in the number of R&D activities. This would create excellent opportunities for the advancement of the AAS market.
Furthermore, the market's expansion is being driven by increased technical innovation and the emergence of new markets. These characteristics will create advantageous opportunities for the development of the AAS market.
What are the Challenges of the Market that Key Players Need to Understand?
The exorbitant expense of medicine manufacturing and distributing it will create issues for market growth. The absence of an adequate healthcare system in developing nations, along with a scarcity of experienced specialists, will pose a threat to the market for androgens and anabolic steroids. Furthermore, the absence of knowledge among consumers, as well as negative reactions associated with AAS like skin problems, fluid retention, hair growth or loss, decreased sperm count and infertility, gynecomastia, and many others, will function as a restraint and further hamper the market's growth rate.
Apart from analyzing the trends, opportunities, and challenges market research also help companies to understand their competitors in the market. It offers strategies to its clients through which it can maintain a competitive edge. Based on research the key players of the AAS market are Novartis AG, Pfizer Inc., Johnson & Johnson Pvt. Ltd., Sanofi Gsk, Cipla Inc., and many more.
If you are interested in venturing into the AAS market or want to know more about it you can partner with Cognitive Market Research. Working with Cognitive Market Research will give you access to a vast range of segments of the market that are tough to reach. They have an experienced team of researchers who collects and analyze data related to consumers, competitors, distributors, and other market forces functioning across the value chain.
Author -
Raziya Kotadiya / LinkedIn