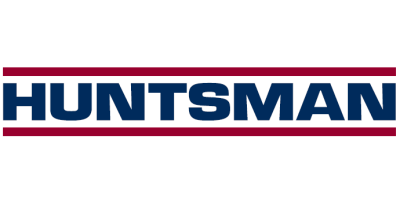 Huntsman International LLC Company Profile
Huntsman International LLC Company Basic Information, and Sales Area
Item

Description

Company Name
Huntsman International LLC
Website
www.huntsman.com
Established Date
1970
Headquartered
United States
Market Position/ History
Huntsman International LLC is a manufacturer of Polyurethanes, Advanced Materials, Performance Products and others. It was established in 1970 and is headquartered in United States. In 1987, the company has acquired polypropylene plant in Woodbury.
Further, in 1989, acquired three styrene manufacturing facilities in Texas, Virginia and Illinois from Hoechst Celanese Corporation. It made several acquisitions such as Metrochem Industries, U.S. polyols, Rockwood Holdings, Icynene-Lapolla, and others. The company has worldwide presence in different continents.
Sales Area
Worldwide
Contact Information
10003 Woodloch Forest Drive, The Woodlands, TX 77380
Tel: 281-719-6000
Business Segment/ Overview:
Huntsman International LLC. is a manufacturer of sale of amines, maleic anhydride and carbonates enable to serve diverse consumer and industrial end markets, including energy, automotive and transportation, coatings and adhesives, building and construction, electronics and industrial manufacturing. The company is operating in more than 70 manufacturing, research and development, and operations facilities in 30 countries and employ over 9,000 associates.
It is comprised of four divisions: Polyurethanes, Advanced Materials, Performance Products and Textile Effects. The company offers ACOUSTIFLEX, ALBAFIX, ALBAFLOW, ALBAFLUID, ALBATEX, ALBEGAL, Alkyl alkanolamines and others.
Applications
• Aerospace & defense
• Automation, robotics & engineering
• Automotive & Transportation
• Building & construction
• Coatings
• Cold Chain
• Elastomers
• Energy
• Others
Epoxy Resins Product Types Specification
Product

Product Description

EPALLOY 5000

It is the di-epoxide of the cycloaliphatic alcohol hydrogenated bisphenol A.

Appearance (visual): clear
Epoxy equivalent (Titration): 210 - 230 [g/eq]
Viscosity at 25 °C (Brookfield): 1300 - 2500 [mPa s]
Applications

Tanks
Concrete dikes
Steel structures
Rail cars
Stereolithography 3D printing
UV cure adhesives and coatings
Properties

EPALLOY 5000 exhibits a significantly lower viscosity. Higher filler loadings can, therefore, be achieved, resulting in cost reduction and reduced shrinkage.
Recent Developments:
Year

Latest News

February 2020
Huntsman Completed the acquisition of Icynene-Lapolla
Huntsman Corporation announced that it has completed the acquisition of Icynene-Lapolla, a manufacturer and distributor of spray polyurethane foam (SPF) insulation systems for residential and commercial applications. The company acquired the business from an affiliate of FFL Partners, LLC, for $350 million, subject to customary closing adjustments, in an all-cash transaction funded from available liquidity.
Author's Detail:

Nisha Deore / LinkedIn
I am a well-organized, conscientious, and professional Research Analyst with two plus years of experience. In my current role, I conduct in-depth secondary research, data mining, competitive analysis, DRO's, PR, and Collateral writing. Whilst I enjoy working as part of a team, researching information, analyzing data, and producing results that help my organization to achieve its commercial and financial objectives.