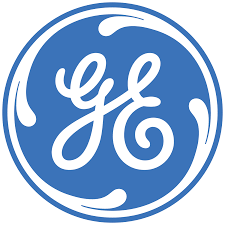 GE Cam Switch Company Profile
GE Company Basic Information, and Sales Area
Item

Description

Company Name
GE
Website
www.gegridsolutions.com
Established Date
1892
Headquartered
United States
Market Position/History
GE was founded in 1892 and headquartered in United States. The company is involved in the manufacturing of electric solutions, and home appliances.
Sales Area
Worldwide
Contact Number
5 Necco St Boston, MA 02210 United States
Tel: 1-877-605-6777
Business Segment/ Overview:
GE is a manufacturer of electric solutions and home appliances. The company serves customers globally with over 13,000 employees. Products offered by the company are segmented into HV/MV equipment and grid automation. systems & software, and services. HV/MV equipment includes transformers, gas-insulated substations, circuit breakers, disconnectors, instrument transformers, capacitors & reactors, bushings, and others. Further, the grid automation segment is offering asset monitoring products, protection relays, automation & protection services, and others. In addition, the systems & software segment is further bifurcated into HVDC systems, FACTS, the electric balance of plants, substation projects, and others.
Application Industries
• Energy
• Oil & gas
• Mining
• Water & Wastewater
• Refineries
• Others
Cam Switch Product Types Specification
SB-1 Control & Transfer Switch
Features
• Compact design
• Rotary operation
• Lateral push/pull operation available
• Panel thickness selectable
• Selectable number of stages
• Assorted knobs, handles, and escutcheons
• Locks available
• 600 VAC, 20A (250 A for 3.5 sec)
Applications
• Voltmeter and ammeter transfer
• Circuit breaker control
• Switchboard applications
Author's Detail:

Nisha Deore / LinkedIn
I am a well-organized, conscientious, and professional Research Analyst with two plus years of experience. In my current role, I conduct in-depth secondary research, data mining, competitive analysis, DRO's, PR, and Collateral writing. Whilst I enjoy working as part of a team, researching information, analyzing data, and producing results that help my organization to achieve its commercial and financial objectives.