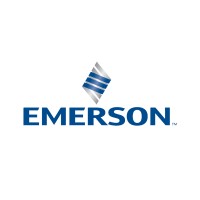 Emerson Electric Co. Company Profile
Emerson Electric Co. Company Basic Information, and Sales Area
Item

Description

Company Name
Emerson Electric Co.
Website
www.emerson.com
Established Date
1890
Headquartered
United States
Market Position/ History
Emerson Electric Co. was founded in 1890 in Missouri, United States as a manufacturer of electric motors and fans.
In 1920, the company expanded into a new factory building in St. Louis.
In 2001, it purchased Avansys, China's network power provider, and formed Emerson Network Power India Private Ltd.
In 2006, the company acquired Germany-based Knürr AG and U.S.-based Artesyn Technologies to further strengthening the capabilities of its network power business.
In 2019, it has launched a new Digital Transformation business within its Automation Solutions.
The company has presence across Americas, Europe and Asia, Middle East and Africa.
Sales Area
Contact Information
8000 West Florissant Avenue, P.O. Box 4100, St. Louis, MO 63136, United States
Tel: +1 314 553 2000
Business Segment/ Overview:
Emerson Electric Co. is the US based manufacturer of electronic and electrical equipment, software, systems, and services. The company offers products and solutions for customers in a wide range of industrial, commercial and consumer markets around the world. The company operates through three segments including automation solutions; and climate technologies and tools & home products which together comprise the commercial & residential solutions business.
Voltage Testers Product Types Specification
Product

Product Description

Next Generation V-WATCH Personal Voltage Detector
• Provides another level of safety for line crews, storm restoration workers and first responders
• Alerts user to the proximity of electric fields or energized electrical equipment with a loud alarm and bright lights
• Frequency of alarm increases as the user gets closer to the electrical hazard
• Detects voltage above 4kVAC line-to-line
• Typical initial warning distance is about 7 ft from a 4kVAC conductor
• Warning distance increases with higher voltages
• Adjustable clip for use on personal protection gear
• Field replaceable AAA batteries with low battery indicator
Specifications
• Sub Brand: HDE
• Type: Personal voltage detector
• Frequency Rating: 50/60Hz
• Voltage Rating: 2400VAC and above - Do not use below 2400VAC line-to-ground
• Indication Type: Audible and visual alert
• Model: VWS-20
• Overall Length: 5.5"
• Included: VWS-20 Detector, VW-S-BAG Carrying Bag
PRX Proximity Voltage Detector Kit, 4kV with Cord

• Verify the presence of voltage without contacting the conductor
• Audible and visual alert when voltage is present
• Powered by a rechargeable Li-Ion battery
• HI/LO proximity voltage detector with two voltage ranges, 50V-4kV and above 4kV
• Includes Cord
Specifications
• Sub Brand: HDE
• Type: Proximity voltage detector
• Frequency Rating: 25Hz-400Hz
• Voltage Rating: Two standard voltage ratings: 50VAC-4kVAC (LO), 4kVAC-500kVAC (HI)
• Indication Type: Audible and visual alert
• Model: PRX-4
• Overall Length: 11"
• Included: PRX-4 Detector Detector, PRX-CORD Charging Cord
Author's Detail:

Gunjan Chaudhary / LinkedIn
Over 5 years of experience as Research analyst in electronics industry with a demonstrated history of working in the market research. Skilled in Strategic analysis, Market Assessment, analysing key issues impacting to the markets, Competitive Landscaping, Qualitative & Quantitative Research Methodologies, Market Estimation & Forecasting.