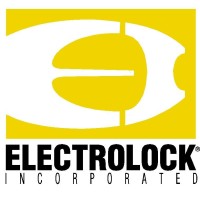 Electrolock Inc Company Profile
Electrolock Inc. Basic Information, and Sales Area
Item

Description

Company Name
Electrolock Inc.
Website
www.electrolock.com
Established Date
1957
Headquartered
United States
Market Position or History
Electrolock is a leader in designing, manufacturing, and converting high temperature insulation for wire and cable applications. Since 1957, Electrolock has been developing material-design solutions for applications requiring high performance electrical and thermal insulation products.
Sales Area
World wide
Contact Information
17930 Great Lakes Pkwy.
Hiram, OH 44234, US.
Tel: 440.834.7500
Business Segment/ Overview
Electrolock is a premier provider of insulation products and solutions for the high voltage electrical, battery, and thermal insulation industries. The company's product list includes electrical insulation, battery insulation, thermal insulation, spiral wound tubing, wire and cable, and polyshrink film. The company products list ranges from mica tapes and process films to cut-through insulation and CNC'd rotor turn insulation to battery sleeves and thermal barriers.
Types Specification
| | |
| --- | --- |
| Product | Product Description |
| Pyrodox | Electrolock's Pyrodox Cable tapes offer the design engineer the unique high temperature features of thin inorganic mica paper bonded with silicone resins |
Author's Detail:

Gunjan Chaudhary / LinkedIn
Over 5 years of experience as Research analyst in electronics industry with a demonstrated history of working in the market research. Skilled in Strategic analysis, Market Assessment, analysing key issues impacting to the markets, Competitive Landscaping, Qualitative & Quantitative Research Methodologies, Market Estimation & Forecasting.