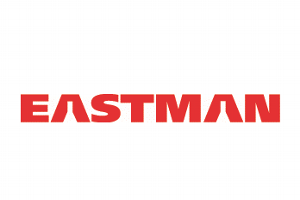 Eastman Chemical Company Company Profile
Eastman Chemical Company Basic Information, and Sales Area
Item

Description

Company Name
Eastman Chemical Company
Website
www.eastman.com
Established Date
1920
Headquartered
United States
Market Position/ History
Eastman Chemical Company is a specialty material company that produces broad range of daily use products. it was founded in 1920 in Kingsport, Tennessee by George Eastman. Eastman Chemical Company serves its products to customers in over 100 countries. The company had 2020 revenues of approximately $8.5 billion and is headquartered in Kingsport, Tennessee, USA. It has about 50 manufacturing locations and several sales offices around the globe
Sales Area
Worldwide
Contact Information
4210 The Great Road,
Fieldale, VA 24089, USA
Telephone: 276 627 3000
Fax: 276 627 3032
Business Segment/ Overview:
The company's products and operations are managed and operated through four operating segments including additives & functional products, advanced materials, chemical intermediates, and fibers.
In additives & functional products segment, company offers cellulose esters, polyester polymers, insoluble sulfur and others. In advanced material segment it offers co-polyesters, and polyvinyl butyral and polyester films and others.
The company produces and markets its products for several end-use industries such as transportation, consumables, building and construction, durable goods, and health and wellness and others. Llumar window Film, Huper Optik & Design Film, Gila Window Film and others are some of the brands of Eastman Chemical Company which offers the window films.
Ceramic Film Product Types Specification
Product

Product Description

CTX Ceramic Tint
CTX Ceramic Tint is a durable window tint comes in multiple color-stable charcoal shades that range from limo-dark to a subtle gray hint. Because it's metal-free, there's no mirror-like, reflective look with CTX.
CTX ceramic tint is a superior performer when it comes to rejecting heat and is loaded with other benefits too. It shields from 99% of harmful UV rays, cuts irritating glare, and helps protect against injuries from shattered glass.
FormulaOne Pinnacle Ceramic Tint
It is an automotive tint which increases cool factor in multiple ways, with superior heat rejection and a broad range of charcoal shades. It helps to protect customer and its interior from damaging UV rays, and help cut irritating glare. Nonmetal for Optimal Connectivity
Because Pinnacle is 100% metal-free, it has no mirror-like appearance. It also won't interfere with signals from phone, GPS, keyless entry, or any of the other devices that keep connected.
IRX Heat-Rejecting Window Tint
It is a heat-rejecting window tint transforms vehicle inside and out. It features advanced nano-ceramic construction that specifically targets infrared rays. IRX is also loaded with additional features such as:
• Easy electronic connectivity
• Protection against more than 99% of UV rays
• Discreet privacy
• Glare reduction
IRX comes in a wide range of shades. It can change the look of car or blend with factory tinted windows. Either way, IRX's composition can block a significant amount of heat. So, customers can pick perfect shade.
FormulaOne Stratos Ceramic Window Tint
FormulaOne Stratos is a nano-ceramic window tint made for vehicles. In any shade, it creates a sleek look that can also add extra privacy. Stratos features proprietary, non-metal Hybrid-Matrix construction for maximum level of heat rejection and comfort. This tint blocks almost all the UV rays that cause premium interior finishes to crack and fade.
Features:
• Blocks more than 99% of damaging UV rays
• It reduces annoying glare
• It enhances on-the-road privacy
Recent Developments:
Year

Latest News

October 2021

Eastman Chemical Company acquired Matrix Films, LLC and its UK affiliate, PremiumShield Limited.

Eastman Chemical Company has acquired business and assets of Matrix Films, LLC and its UK affiliate, PremiumShield Limited, marketer of PremiumShield performance films, including its extended line of automotive film patterns. This acquisition is another step in Eastman's commitment to being an innovator and service partner for paint protection and window film professional installers.
Author's Detail:

Raziya Kotadiya / LinkedIn