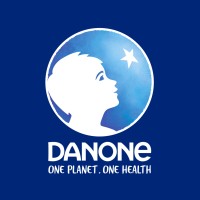 Danone Company Basic Information, and Sales Area
Item

Description

Company Name
Danone (The WhiteWave Foods Company)
Website
www.danone.com
Established Date
1919
Headquartered
France
Market Position/ History
Danone is a food processing company. It was established in 1919 and is headquartered in France. It was founded by Isaac Carasso. The company has acquired Numico in 2007. Danone acquired the Unimilk group's companies in Russia in 2010. Further, in 2018, the company rebranded its DanoneWave subsidiary, formed after the 2017 acquisition of WhiteWave Foods (Alpro).
Sales Area
Worldwide
Contact Information
17, boulevard Haussmann 75009 Paris – France
Tel: +33 1 44 35 20 20
Business Segment/ Overview:
Danone is France based food company. The company initially produced only fresh dairy products, in particular yogurts, which were sold at pharmacies. Now, the business is operating under Essential Dairy and Plant-Based Products, Waters, Early Life Nutrition and Medical Nutrition. It has over 101,911 employees worldwide. The company has worldwide presence in North America, Europe, Asia regions.
Brands
• Actimel
• Activia
• Danone
• Danonino
• Oikos
• Alpro
• Silk
• Others
Protein Bar Product Types Specification
Product

Product Description

YoPRO Protein Bar
These are available in different flavors, apple, cinnamon and mixed berries.
Nutritional information (100g)
• Protein: 21.7g
• Fat: 8.2g
• Fat: 2.0g
• Carbohydrates: 11.2g
• dietary Fibre: 10.4g
• Sodium: 195mg
Recent Developments:
Year

Latest News

November 2021
Danone Announced the Sale Of Aqua D'Or
Danone announced that it has agreed to sell Aqua d'Or, its Water and Beverage business in Denmark, to Royal Unibrew, a Denmark-based brewing and beverage. company.
October 2021
Alpro Unveils Major UK Investment Plan Set to Increase Production Yield Whilst Slashing Energy Consumption
Alpro, a pioneer in the plant-based industry and a Danone-owned company, is announcing its most recent investment for its UK factory in Kettering as part of a larger $41 million plan to increase production capacity for its plant-based goods aimed at UK consumers, improve its sustainability credentials, and add new jobs in the region.
Author's Detail:

Vinayak Bali / LinkedIn
Catering to tailored needs of clients in Consulting, Business Intelligence, Market Research, Forecasting, Matrix-Modelling, Data Analytics, Competitive Intelligence, Primary research, and Consumer Insights.
Experience in analyzing current trends, market demand, market assessment, growth indicators, competitors' strategy, etc. to help top management & investors to make strategic and tactical decisions in the form of market reports and presentations. Successfully delivered more than 500+ client & consulting assignments across verticals. Ability to work independently as well as with a team with confidence and ease.