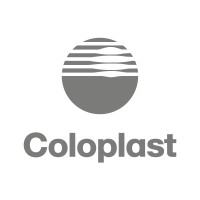 Coloplast Corp Company Profile
Coloplast Corp Company Basic Information, and Sales Area
Item

Description

Company Name
Coloplast Corp
Website
www.coloplast.com
Established Date
1957
Headquartered
Denmark
Market Position/ History
Coloplast Corp is a manufacturer of products for people with intimate healthcare needs. It was established in 1957 and is headquartered in Denmark
Sales Area
Worldwide
Contact Information
Holtedam 1 - Humlebaek - DK 3050 – Denmark
Tel: +45 4911 1800
Fax: +45 4911 1555
Business Segment/ Overview:
Coloplast Corp is offering Ostomy Care, Continence Care, Wound & Skin Care and Interventional Urology products. The company has 14,000 employees. Products of the company are segmented into chronic care, interventional urology, wound & skin care. Ostomy care includes Ostomy Life Study 16/17 and Ostomy Life Study 15/16. Further, continence care products include urisheaths & urine bags, catheters, transanal irrigation system and others. Skin care products includes, InterDry, cleansers, moisturizers, antifungals and others.
Urostomy Bags Product Types Specification
Product

Product Description

SenSura Mio 1-Piece Urostomy Pouch
It is designed to optimize discretion.
Specifications
• Product name: HCPCS: A4391 - Maxi - Stoma size: 3/8in - 1 3/4in - no filter Transparent
• Pouch size: Maxi
• Opening type: Cut-to-fit
• Belt tab: No
• Barrier type: Standard
• Eaches/Box: 10
Features
• Elastic adhesive for a secure fit to individual body shapes
• Neutral gray textile for optimal discretion
• Full-circle filter for proven reduction of ballooning
SenSura Mio Convex Flip 1-piece urostomy
It is designed to fit bulges, hernias and curves. The curved star-shaped barrier fits securely over bulges, hernias and curves. It is a range of ostomy products that fits outward body profiles due to the elastic adhesive and curved, star-shaped barrier.
Author's Detail:

Aparna Dutta / LinkedIn
Hello, I am a content writer with 3.5 years of experience. I have experience in various fields of content writing. For example, I have worked in a market research organization where I had to write content related to the reports that the company used to generate to improve their Google ranking. Other than that, I have also worked in website content as well as technical content for print and digital media magazines. Apart from this I am very flexible as a person and can adjust easily.