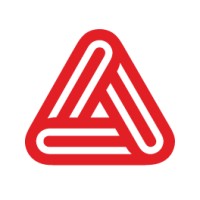 AVERY DENNISON CORPORATION Company Profile
AVERY DENNISON CORPORATION Company Basic Information, and Sales Area
Item

Description

Company Name
AVERY DENNISON CORPORATION
Website
https://www.averydennison.com/en/home.html
Established Date
1935
Headquartered
United States
Market Position/ History
AVERY DENNISON CORPORATION was established in 1935 and headquartered at Glendale, California. It offers products such as automotive, durable goods and equipment, advertising and promotions, apparel and footwear branding, architecture and buildings, food, government, medical and healthcare, retail, supply chain and logistics and others. The company has wide range of distribution channel in more than 50 countries of North America, South America, Europe and Asia. regions
Sales Area
Worldwide
Contact Information
207 Goode Ave., Glendale, California 91203, US
Telephone: +1 626.304.2000
Business Segment/ Overview:
AVERY DENNISON CORPORATION Company offers its products and services in several industries, including
automotive, building and architecture, food industries', and others. Architecture & building section includes products such as Solar Safety Interior Window Films, Neutral Interior Window Films and others. In addition, NR Nano ceramic IR series and others are included in automation section. The company, also offers seveal products such as cut vinyl films, digitally printable films, intelligent labels, microrelication and others.
COVID 19 Impact
The advent of the COVID 19 led to a negative impact on the AVERY DENNISON CORPORATION Company in 2020. The company experienced sequential improvements in the second half of the year 2020. The net sale of the company, witnessed a significant decline of around 15%, owing to the advent of the COVID-19. However, the company experienced sequential improvement in the second half of the year, with net sales for the full year down over 1% from the prior year. The products of the company such as labels and packaging materials serve essential categories and experienced rise in the demand due to pandemic. Similarly net sale of graphics and reflective products were declined due to lower demand.
Ceramic Film Product Types Specification
Product

Product Description

NR Nano Ceramic IR window films
NR Nano Ceramic IR window films are manufactured with advanced durable inorganic ceramic nanoparticles. It delivers phenomenal solar protection with color stability for exceptional protection and appearance.
Specifications
• Technology: Nanotechnology,Nano ceramic+IR, UV Stable Dye, Metal-Free
• Color Tone: Deep Graphite
• Construction: Weatherable
• Thickness: 1.5 Mil
Neutral Interior Window Films
Neutral Interior Window Films are ceramic based interior window film which delivers solar energy rejection with low visible light reflectance. It is designed for residential use. Window film provides glare reduction to reduce eyestrain and enhance productivity. It is available in neutral aesthetic natural grey appearance which can block about 99% UV to limit fading and damage from the sun.
Solar Safety Interior Window Films
Solar Safety Interior Window Films are comes with R silver type films and NT PerLite Ceramic films. These are made for solar heat and glare rejection for more comfort and productivity and it gives protection from glass shattering by impact, blast, crime or natural disaster. It Facilitates reduced energy consumption and carbon footprint with about 99% UV block to reduce damage from sun including fading of interior furnishings.
Recent Developments:
Year

Latest News

August, 2021

Avery Dennison Completed Acquisition of Vestcom

Avery Dennison announced it completed the acquisition of Vestcom for the purchase price of $1.45 billion, subject to customary adjustments. Vestcom is a market-leading provider of pricing and branded labelling solutions for retailers and consumer packaged goods manufacturers at the shelf-edge. It makes use of data management skills to synthesis and simplify store-level data and give item-specific, price-integrated messages to shoppers at the time of purchase. Vestcom is currently a subsidiary of Avery Dennison
Author's Detail:

Aparna Dutta / LinkedIn
Hello, I am a content writer with 3.5 years of experience. I have experience in various fields of content writing. For example, I have worked in a market research organization where I had to write content related to the reports that the company used to generate to improve their Google ranking. Other than that, I have also worked in website content as well as technical content for print and digital media magazines. Apart from this I am very flexible as a person and can adjust easily.