How Metacloud can Help Businesses Deal with the Issues of Multicloud?: Cognitive Market Research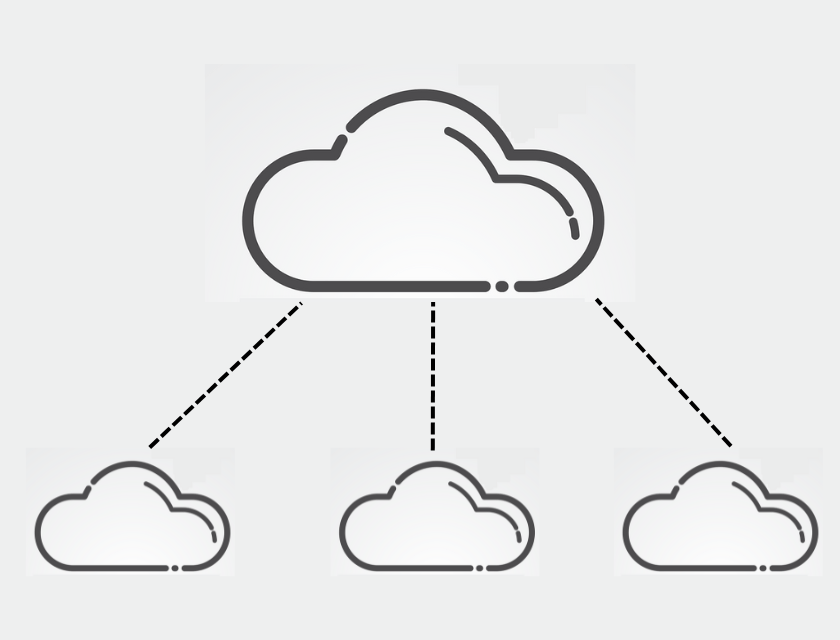 Earlier the field of cloud computing appeared to be boundless as there were no constraints of the on-premise servers and the developers can create intriguing new products and services. Without being bound by bureaucratic protocols dictating resource consumption, software programmers had access to an infinitely scalable palette that seemed to produce everything they wanted at the click of a button. As providers started adding more features to their platforms, such as machine learning, the cloud rapidly became a one-stop shop for every requirement.

However, businesses are becoming aware of the cloud's negative side. As the excitement for the new cloud services and tools continued increasing the number of platforms that businesses were supporting also increased. This has resulted in a complex web of cloud technologies that are sometimes interlinked but can also be duplicated.

The adoption of multi-cloud strategies is increasing, which use a mix of cloud environments and providers. While a multi-cloud strategy can theoretically offer specialized abilities but achieving optimum pricing, designing, and operating applications and workloads can be difficult because of the challenges of working with a diverse mix of proprietary platforms, services, and interfaces. As a result, several businesses are struggling to fully utilize the advantages of their cloud investments that include on-demand self-service, broad network connectivity, fast elasticity, resource sharing, and monitored service. To make this management easier, some businesses are turning to a layer of abstraction and automation that is better than the growing multi-cloud. The idea of developing a compatible layer on top of several clouds, commonly known as meta cloud, supercloud, or sky computing is also gaining traction. This concept also has some critical factors that enterprises must address while applying it.

What is Metacloud?
Smart business leaders are not just coping with the confusion caused by multi-cloud and the expanding technological footprint. Rather, they're seeking ways to capitalize on the operational benefits of controlling multiple cloud services while defeating the problem of multi-cloud.

Developing a compatibility layer that allows access to common services like storage and computing, AI, data, security, operations, governance, and application development and deployment can be defined as the metacloud strategy. This compatibility layer technically stands above a company's multiple cloud platforms and employs their native technical standards via APIs. It ensures that apps continue to benefit from the cloud providers excellent security, but in a uniform and centralized method. Metacloud accomplishes this by providing administrators with centralized control throughout their multiple cloud services via a common interface.

Advantages of Metacloud
Companies do not require as much expertise in their workforce with an added layer of abstraction and automation between the various cloud platforms. Rather than specializing in specific cloud platforms, cloud engineers can focus on developing more generic skills.

Metacloud could also improve security. Every cloud platform has maximum security standards and operates effectively in isolation. But when businesses begin to mix and match, problems may start occurring. Configuring essential security settings gets more difficult when there are different platforms to maintain. According to David Linthicum, chief cloud strategy officer at Deloitte, "hackers can leverage multiple clouds against each other." "They're not breaching technology; they're breaching humans." Metacloud can solve this issue by enabling developers to configure a single security configuration from the compatibility layer, which can be run through any cloud platform via its native interface.

Enterprises can minimize their security risks, improve user privacy, lower expenses, and achieve more with less by removing unwanted cloud services. Teams abilities might become less specialized, making them more competent for dealing with whatever higher- level, generalized challenge arises.

Multicloud may appear confusing, but it has become the reality and will most likely continue to be the same in the near future. Smart business and technology leaders must seek ways to decrease complexity wherever feasible may be through approaches such as metacloud. They must also remove the security and reliability issues that come with running many cloud
instances.
Author's Detail:
Aparna Dutta / LinkedIn
Experience in Blog creation, Article Submission and Blog posting. I specialize in writing engaging blog posts for Market research and business insights. A person who believes in the principle of time and works towards perfection.