How Market Research can Help Businesses in Policy and Regulatory Research: Cognitive Market Research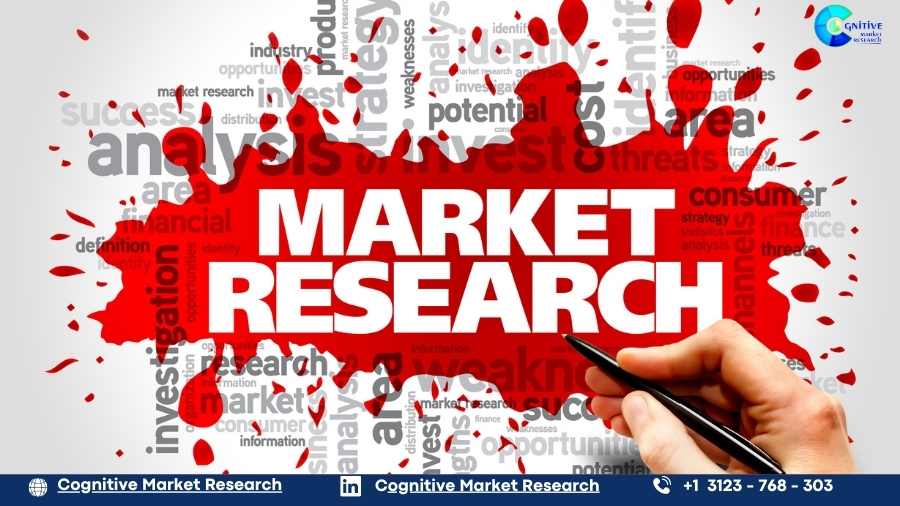 When you're planning to invest in an emerging market, policy, and regulatory research are the crucial initial stages that you must monitor. Exploring new markets offers immense possibilities like a significant increase in sales and strong brand recognition.
But there are also many dangers involved. By providing brands with the appropriate information at the appropriate time prior to exploring new markets, market research enables them to manage these risks.
The manner in which various nations manage a business is different. Regulations, politics, and cultures will probably diverge from those of modern markets.
Policies that are effective in one market might not be effective in another. Research on policies and regulations, therefore, makes sure that a company is prepared to join a new market.
Significance of Policy and Regulatory Research Before Exploring New Markets
Organizations that impulsively enter new markets run the risk of violating regional laws or insulting the local culture.
Here are a few ways that policy and regulatory research can aid your company's entrance into new markets and assist you to manage this procedure.
Differences among market regulations
What is ethically permissible in one market might not be correct in others. These distinctions are identified via market entry research so that appropriate regulations can be created. You may be used to certain payment restrictions in one marketplace, but they may be different in another.
When organizations are not cautious, they might unintentionally violate those rules and incur penalties. Research discovers these crucial distinctions in advance, allowing you to launch your items into an unfamiliar marketplace without incurring high costs.
Compliance with product and service quality
Each market has a unique screening procedure to guarantee quality for the marketing of new goods and services.
Your business can learn the precise procedures that a novel marketplace utilizes thanks to market entry research. By optimizing your procedures, you can make sure that your goods and services continue to be compatible with the market regulations.
Follow HR policy
When stepping into a new market, business leaders frequently transfer members of their current workforce. This is conducted to make sure the changeover happens effortlessly.
But every market has its own distinctive components, therefore these transferred employees need to be equipped with the skills to handle these difficulties.
They must accurately portray the demographic of the new market. The employment procedure is also affected by this research. It is easier to hire and keep new employees when you are aware of the culture and standards of the local workforce.
Research aids market entry strategy development
The target market has a significant impact on the creation of the best entrance strategy. By conducting research, you can make sure you have the necessary knowledge to tailor your entry tactics to the new marketplace.
Regulators alter their policies so quickly that several businesses adopt entrance methods that are incompatible with the new market. They invest additional resources into quickly changing their strategy as a result. Policy and regulatory research make sure you have the appropriate plan from the beginning and don't need to make any costly adjustments.
Mapping technology, data, and security tactics
Additionally, the security threats and obligations for data security vary by market. Before approaching a new market, organizations must investigate these to understand what security procedures must be put into effect first.
Organizations must comprehend the variations in market demands because digital safety will only expand and vary throughout the upcoming years. Luckily, the availability of this crucial information is guaranteed by regulatory policy research.
Cost-effective and sustainable
A company must determine whether it would be feasible to join a new market. Not all markets are viable for your company. For example, some markets impose significant obstacles to entering in order to control the inclusion of specific goods and services.
They purposefully establish laws to exclude smaller enterprises because they want particular industry newcomers to be giant corporations. Organizations can also decide whether an emerging marketplace is sustainable by conducting policy and regulatory research.
How to Perform Policy and Regulatory Research?
Even for huge organizations, this challenging procedure can be taxing. Consider what a struggle it must be for smaller enterprises to enter an unfamiliar marketplace if it is challenging for larger organizations with plenty of resources.
Consultation and legal guidance are crucial. However, hiring them might be expensive, particularly if you want to get into an international market.
Thankfully, smaller businesses can collaborate with market research firms. Providers of research services aid in developing sensible investment and marketing plans for breaking into novel markets. By guaranteeing that they have the appropriate market entrance policies, they assist firms in navigating challenging entry hurdles.
Conclusion
Researching policies and regulations is one of the biggest obstacles to overcome while starting out in a new market. Luckily, working together with a trustworthy research company is an economical approach to creating logical strategies that adhere to every market entry requirement.
Author's Detail:
Aparna Dutta / LinkedIn
Experience in Blog creation, Article Submission and Blog posting. I specialize in writing engaging blog posts for Market research and business insights. A person who believes in the principle of time and works towards perfection.