After A Secondary Share Offering, Elon Musk's SpaceX Is Valued At $100 Billion.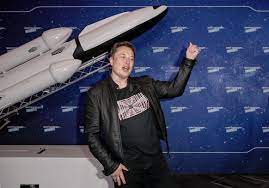 The value of Elon Musk's SpaceX has surpassed $100 billion following a share sale by existing investors announced this week.
According to various sources familiar with the matter, SpaceX has reached an agreement with new and existing investors to sell up to $755 million in stock from insiders for $560 per share, bringing the company's valuation to $100.3 billion. According to sources, the company did not raise additional cash at this time, and the acquisition offer is a secondary sale of existing shares.
The new share price is up 33% from SpaceX's previous valuation of $74 billion at $419.99 per share, when the firm raised roughly $1.2 billion in February. In February, the corporation had a similar secondary transaction, with insiders selling up to $750 million of stock.
With its current valuation, SpaceX has become one of the world's few private "centicorn" or "hectocorn" companies – a $1 billion unicorn multiplied 100 times. According to CB Insights, Musk's SpaceX is now the world's second-most valuable private company, trailing only China's Bytedance and surpassing finance firm Stripe.
Because SpaceX is not a publicly traded corporation and the financing is private, the people talked on the condition of anonymity.
SpaceX's stock has risen dramatically in recent years as the company has raised billions to support development on two capital-intensive projects: Starship and Starlink.
Starlink is the company's ambition to create an interconnected internet network using thousands of satellites, referred to as a constellation in the space sector, that will supply high-speed internet to users anywhere on the earth. To date, SpaceX has launched 1,740 Starlink satellites, and the network now has over 100,000 customers in 14 countries participating in a public beta for $99 per month.
SpaceX is working on a gigantic next-generation rocket called Starship that will be used to launch freight and people on missions to the moon and Mars. The business is putting prototypes through their paces at a facility in southern Texas, and has already completed several short test flights. SpaceX is awaiting regulatory approval for its next launch, so reaching orbit is the next phase in the rocket's testing.